HANG UP THE CELLPHONE
DRIVE SAFELY !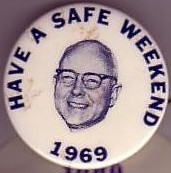 * * * * *
Now it's up to you
There must be someone out there with photos to share.
It's time to freshen up our web site and add some
different pieces of memorabilia.
* * * * * * * * * *
---
---
We need to hear from you.
Join the discussion on our Message Forum page
* * * *
A few of our pals from NHS classes '67 & '68 have recently joined us here to share thoughts and ideas and connect with you. Join in the discussions on the Message Forum link found on the left column.
Let the fun begin.
If anyone here would like to join the web site for their combined classes please use the link below to request your name be added to their roster.