Needham High School
Class Of 1969
Elementary Schools
. Do you have photos of your class from those days long ago?
Stephen Palmer
June 22, 2018 - Received these photos of the Stephen Palmer school from Marjie Jacobs.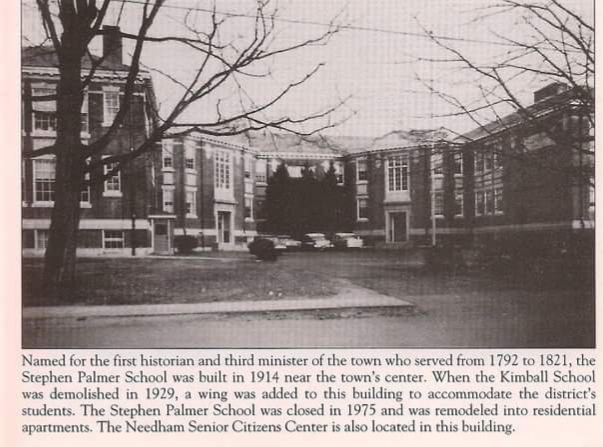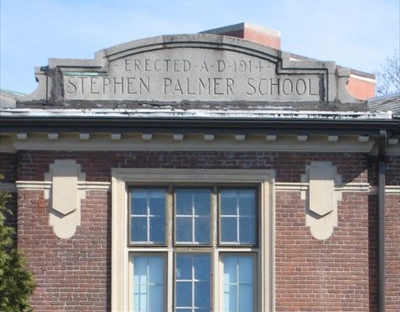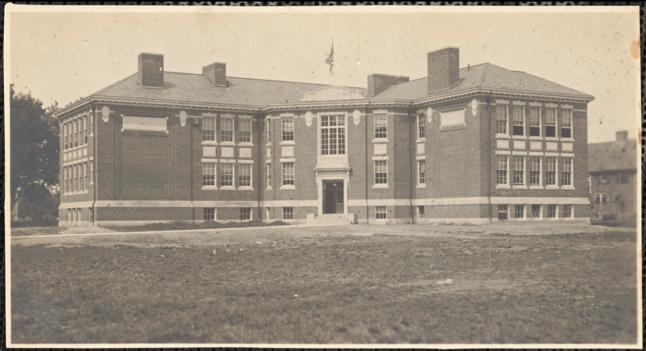 Harris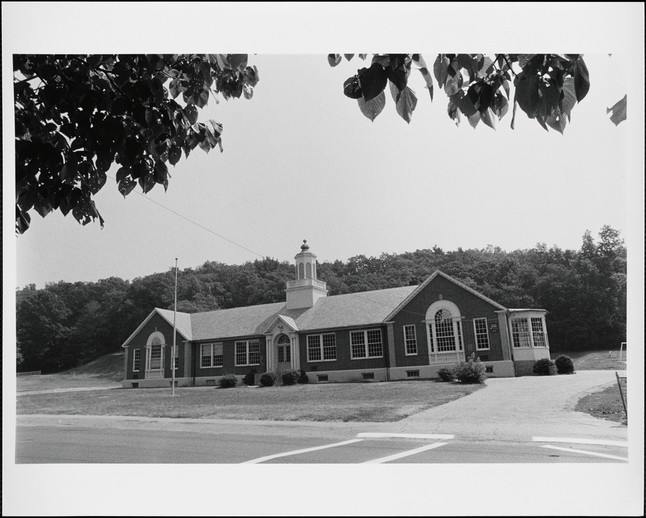 Mitchell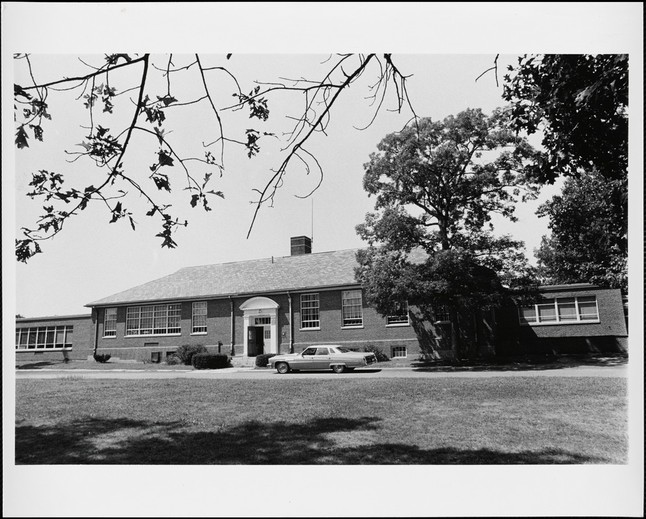 Dwight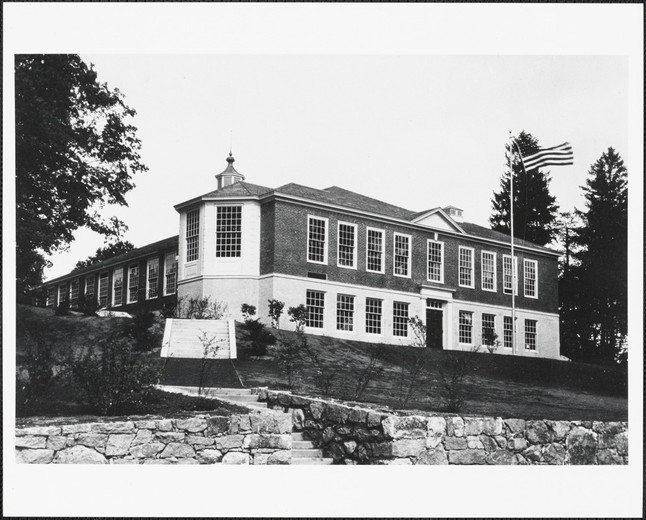 Carter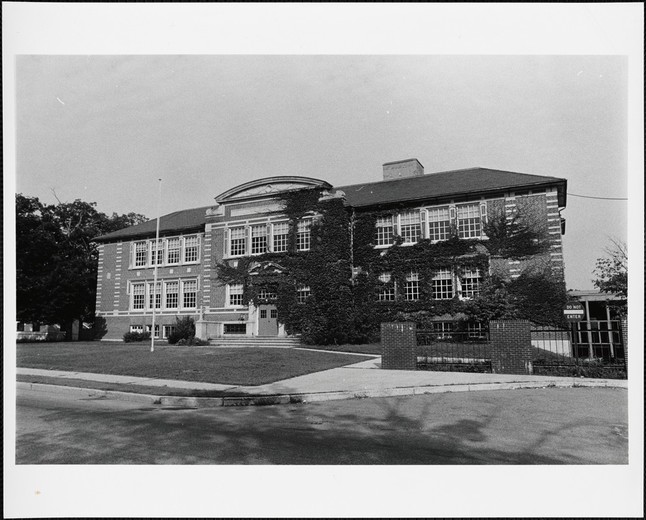 St. Bartholomew's Grade 4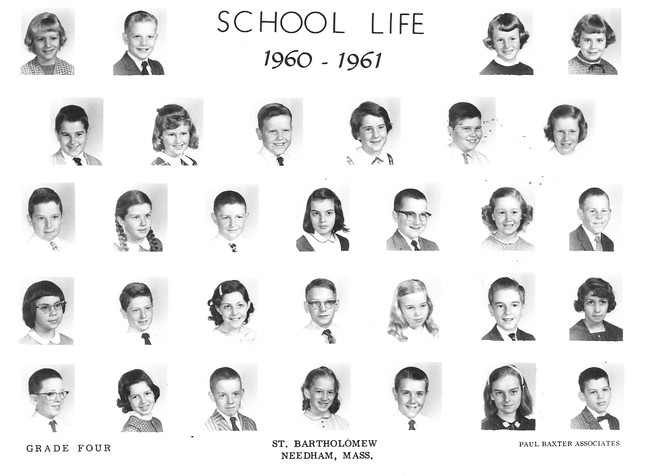 Top Row: Marilyn Turner, ________, Paula Dunn, Kathy Hasenfuss
Phil Van Pelt, ___, ___, Mary Cunnane, ___, Karen Fitzgerald
Deborah Latanzi and Janis Day
Debbie Herbert, Joan Jantzen
Francis Callahan Laurie Barber Kathy O'Connell
---
---
Hillside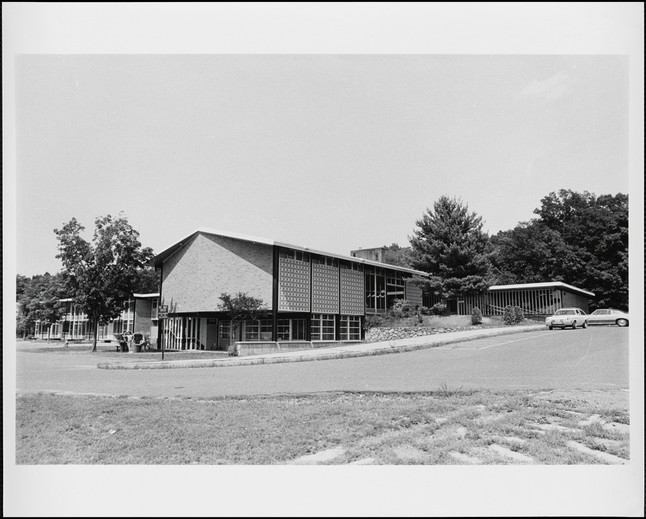 Grade 6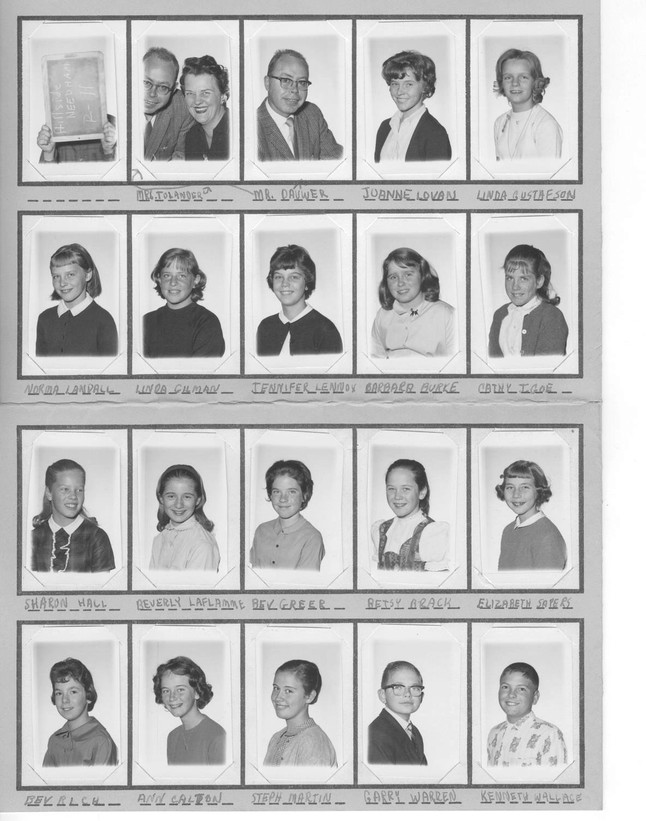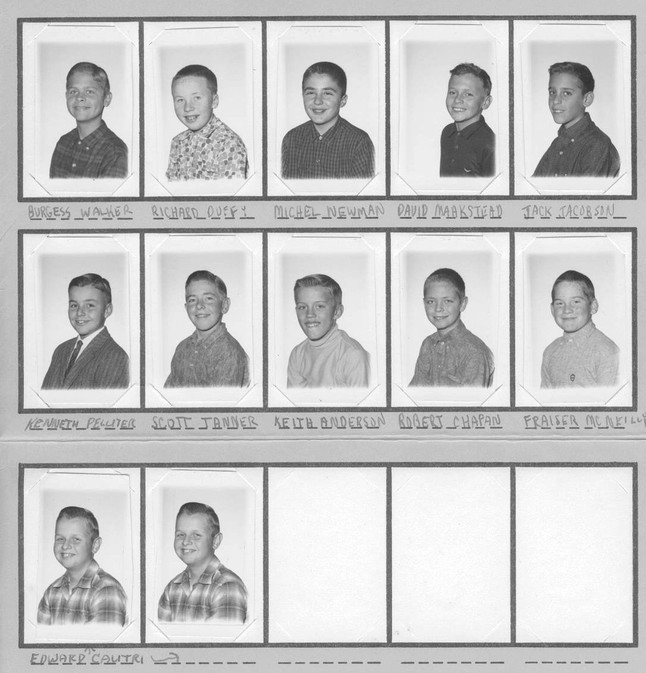 ---
---
Broadmeadow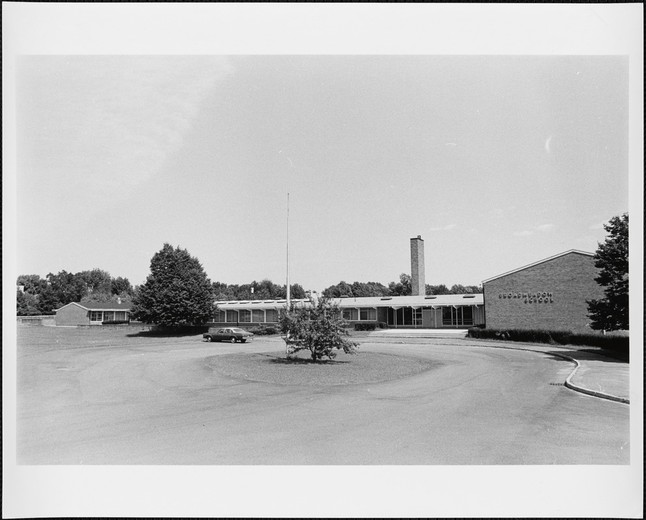 Miss Coughlin's Kindergarten class - please help with names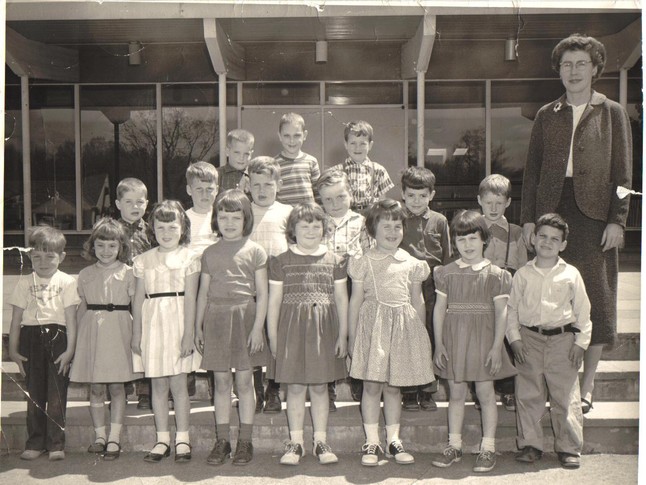 Front row: ________, Jeannie Brown, Marie Juiaz, Wendy Whittemore, Gail Davis, Susan Farlow, Paula Maras, Aram Schiller. Middle row - Bill Lyons, Bruce MacDonald, Peter Robart, Richard Lovering, Michael Goodwin, Nathaniel Perry, Top row Peter Shelton , Ricky Briggs, Bruce "Buddy" Barnes
---
First Grade - Mrs. Ferguson's class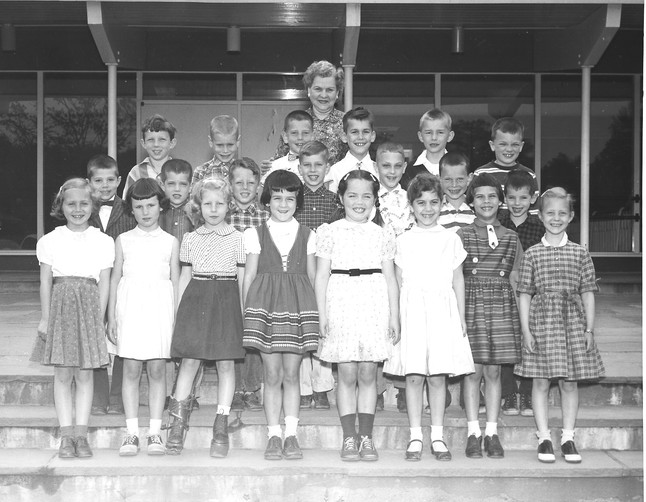 Front row: Karen Ludwig, ____, Linda Hawkins, Jan Dysart, Sue Robey, ____, Irene Jozefowicz, Karin Paoletti
Middle Row: __________, Peter Shelton, ______, ______, Ricky Briggs, Gene Varley, David Oliver
Back Row: Scot Reid, Bob Drew, Jack Kelleher, Chris Rector, Jim Yardley ,Skip LaPlante
---
Second Grade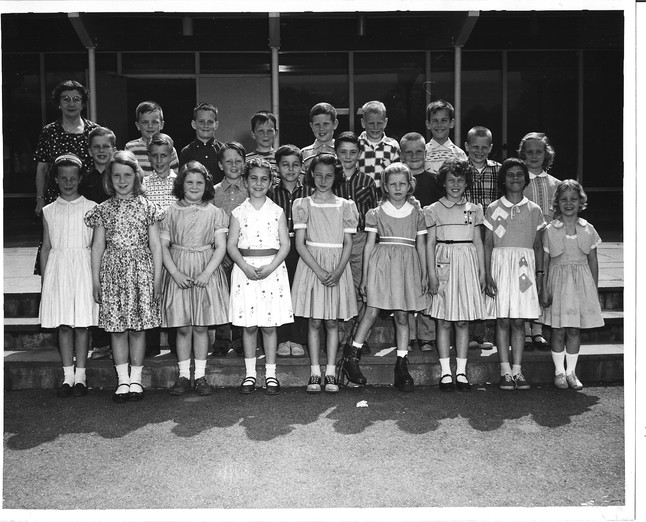 Back Row: Skip LaPlante, ____, Gene Varley, Peter Robart, Bob Drew, Chris Rector. Middle Row: ______, JT Slueder, ______, Paul Speara, ____, Rich Lovering, Karen Ludwig. Front row: _____, Charlotte Craven, _____, _____, Janet Tracey, Linda Hawkins, _____, Irene Jozefowicz, Janet Muther
---
Mrs Jacobs class Second Grade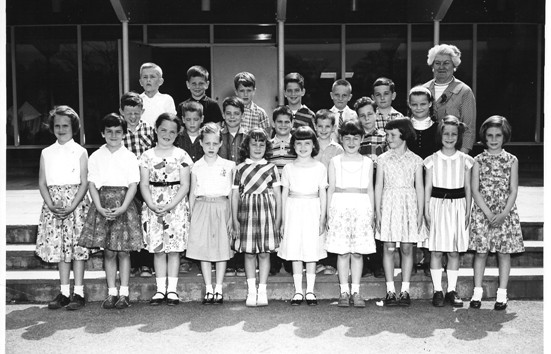 Top row: Jim Yardley, Jackie Kelleher, _____, Mike Lowe, Charlie Blaisdell, Bobby Keough. Middle Row: Scott Reid, Peter Shelton, _____, Aram Shiller, David Oliver, Teddie Shaughnessy, Wendy Whitmore. Front row Christine Stratton, Jan Dysart, Sue Robey, Karin Paoletti, Joanne Lombardo, Cathy Chambers, Sue Farlowe, Marie Jurusz, Linda Rathburn, Jane Heatley
---
Third Grade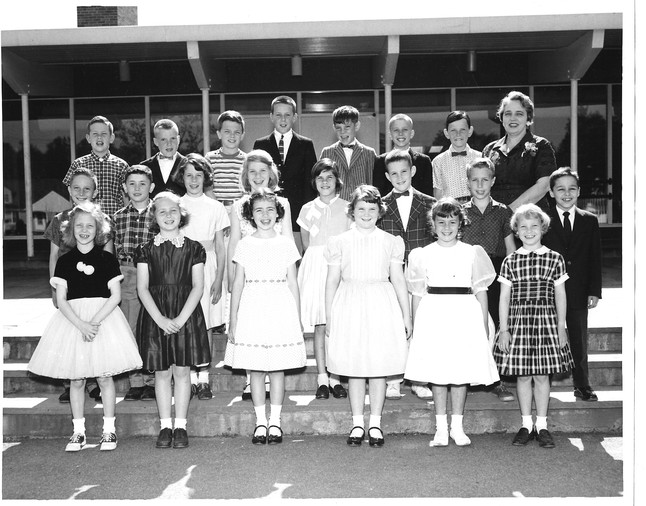 Mrs. DiOrio's class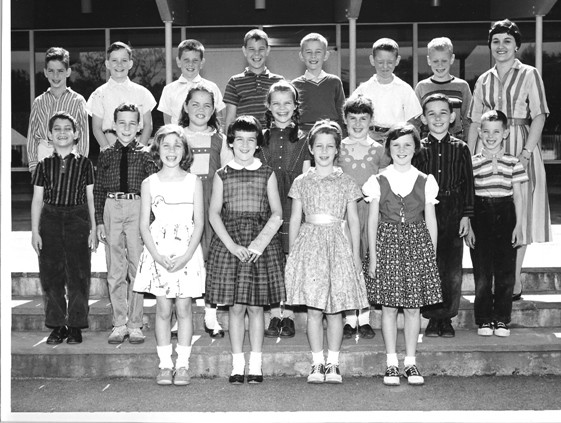 ---
---
St. Joseph's Elementary School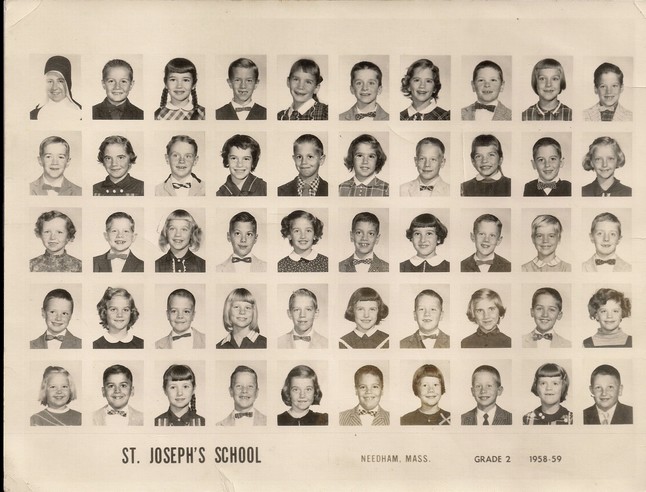 Above - 2nd row - Joe Gardner, Ginny Wagner. 4th row - Janice Savoia. 5th row - Frank Gallello, Helen Newton.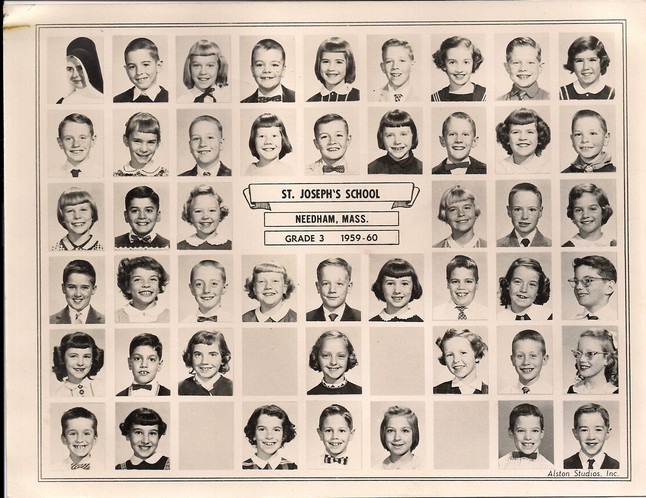 Above - 2nd row - Helen Newton, Dick Cusack, Mary Quern, Peg Driscoll. 3rd row - Frank Gallello, Marilyn Turner, Debbie Joyce. 6th row - Ginny Wagner. bottom row - Karin Mahar, Joe Gardner.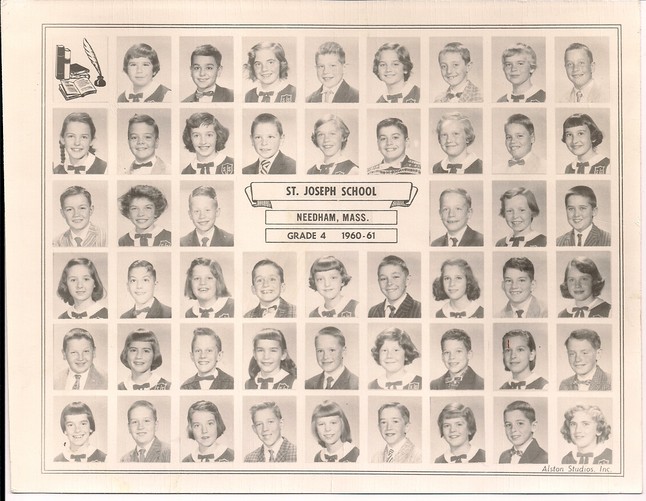 2nd row - Frank Gallello. 3rd row - Dick Cusack. 4th row - Ginny Wagner, Mary Quern. 5th row -Helen Newton. bottom row - Joe Gardner, Peg Driscoll, Janice Savoia.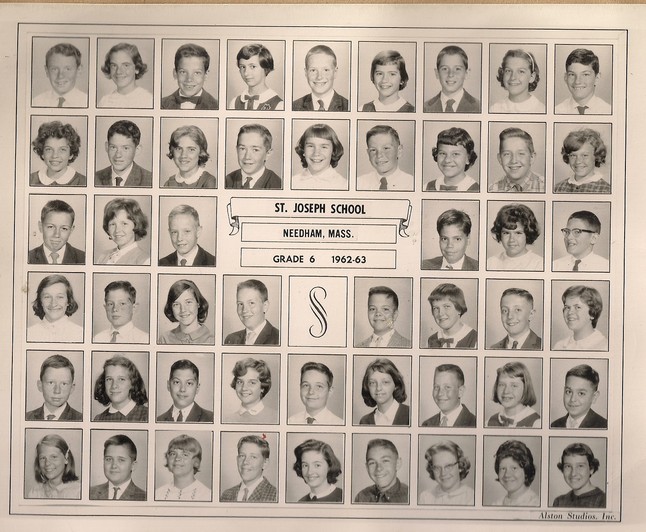 top row - Karin Mahar. 2nd row - Janice Savoia, Joe Gardner. 4th row - Peg Driscoll. 5th row - Ginny Wagner, Mary Quern. bottom row - Helen Newton